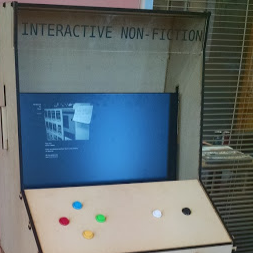 Game Cabinet available until Christmas 2018 at Toxteth Library, Windsor Street, L8 1XF opening times: Monday - Wednesday 10am - 6pm & Saturdays 10am - 4pm
We think despite focus on the importance of learning coding and big data, mainstream narratives in this area are speculative & unrealistic. At the same time there are few opportunities for the public to engage with artworks that consider our data cultures.
We recently completed a touring exhibition of text based artworks and games in Arcade Cabinets around the Northwest supported by Arts Council England to explore this.
Friday 11th - Sunday 20th August 2017 at Barrow Library, Abbey Road, Barrow-in-Furness, LA14 1LG
Monday 21st August - Saturday 2nd September 2017 open Monday - Friday 10am - 4.30pm at The Exchange CIC, 13 West Street, Morecambe LA3 1RB
The Games
Play our non-fiction games from the buttons below! Glenn Boulter's game, Reduced To Clear uses data from the Office of National Statistics, Hwa Young Jung's game is like a wiki of British Shopping habits while Ross Dalziel's game, Austerity In The Home is about belief in politics, dodgy data analogies and an advert for our workshops
Creative Professional Training
We recently ran creative professional development workshops for artists and creatives.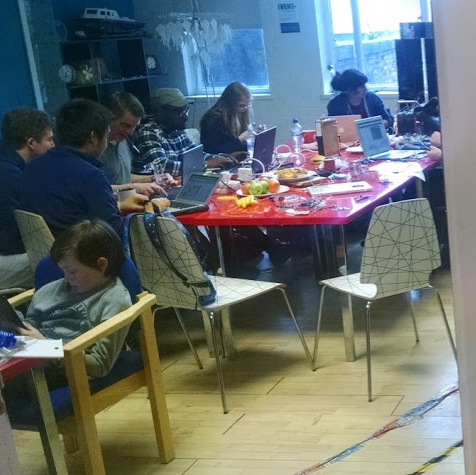 We think there are intermediate skills missing for artists and enthusisasts to make this kind of work, so we worked with local creative technologists MCQN Ltd and local contributors to develop a creative & technical course.
We built some great course materials and provided hands on experience for building interactive work based on the diverse data on the internet using existing websites, APIs and a wealth of contemporary web resources.
We think the internet already is interactive non-fiction, we just think artists and other story tellers need to use it in a way that reflects our data based culture
If you'd like us to run workshops for you or your organisation, please get in touch.
***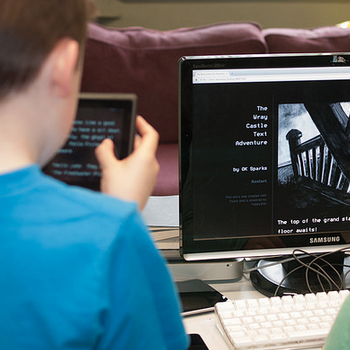 We also ran workshops for families age 10 and over to make their own games. The next workshop is on Saturday 18th November 2017 times 10.30am - 3.30pm at Toxteth Library supported by Liverpool City Council Library Service's MakerDifference project and our own Arcade of Babel project.